On Thursday I was lucky enough to go along to the M&S  #LFWxMCR  fashion show. I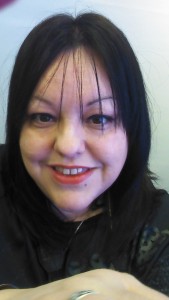 was one of the facebook winners for the 18:30 show.  It was a good drive into Manchester no traffic thank god and we managed to get there in record time parking in the M&S underground carpark which is very convenient for the city centre and Deans-gate restaurants. We where greeted by the lovely lady below with the camera who sorted a glass of fizz for us and escorted us to our seats.  Hubby walks with a stick these days and the lady seating us was super considerate ensuring we where comfortable. We even received a gift voucher to spend in store :0)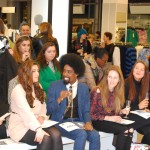 The event started off with a film all about this years #LFW and it covered M&S favorite designer collections and also what was likely to trend for SS15 and how it would in turn transform into what we saw on the high street.
Then it was onto the show see some of my favorite looks below.
Our lovely Hosts.
Stripes are back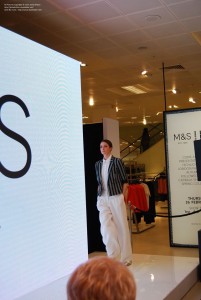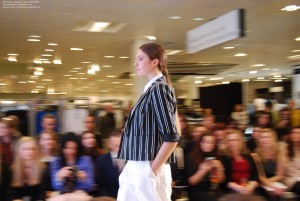 Stylish & chic oriental floral top paired with neutrals.
Sharp tailored suits, loving the cream suit.
Gorgeous florals in citrus brights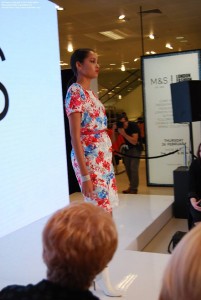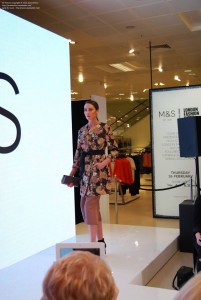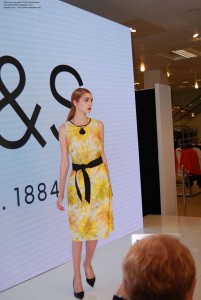 Country club meets city chic….
Jumpsuit love..
and finally the Finale……………………………..
Overall a really impressive collection from M&S, I think theres lots of items to suit everybody.  Hope you enjoy the pictures and get yourself down to an M&S near you to check the collection for yourself.
Ta ta for now , I'd love to get your comments on the collection xxxx Janie B  ( Copyright Janie B 2015)