Hey all ,  about a month ago I was gifted a pair of Wingz  size 2 , for review purposes. I must admit to having struggled a little on the review as I like to adore everything I am gifted but as you know sometimes thats not always the case.
I don't know if you have ever seen this item of clothing, but basically they are supposed to be the alternative to cardigans and shrugs!.   I was sent the black beaded angel  Wingz, which are quite pretty however a little pricey at £24.69.
For those of you confused on how this works basically you wear it over your bra then you slip your sleeveless dress/top etc over the top and you then have sleeves.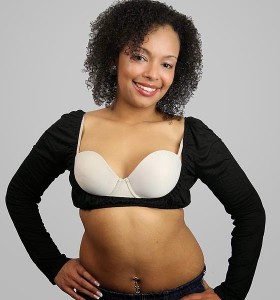 I tried a dress, top and waistcoat and too be honest I just couldn't get used to the concept.
If you buy a sleeveless dress or top I guess you are okay about showing your arms.  So unless you suddenly think I really hate the tops of my arms then I  guess these could be useful. To be honest I'm not convinced.
Anyway onto the material its described as chiffon but then lower down in the description on the site it says 100% polyester so its one or the other.  I know several bloggers have reviewed these and they all have their own perspective and experience of this product but they're not for me.
Here's a few pictures of what they look like under various items.
PICS COMING SOON
So finally ,  thankyou to Wingz for gifting these to be, however  if anybody wants to give them a try I'll happy post them to you,  all I need is for you to cover the postage.
Let me know what you think.
Links  - http://www.wingzfashion.com/product/black-beaded-angel-wingz/