Hi all, my lovely Alternative Fashion Fest crew will be performing their anniversary show at Circo , Britannia Pavilion , Albert Doc, L3 4AD, Liverpool in Liverpool.
I;'ll be modeling again and will be wearing  an outfit from phoenixx Designs and will also be in the Lady Gaga closing section.  So cant wait, please come the event highlights diversity and how we are all different and the need to embrace those differences in society. 
Heres a few more details x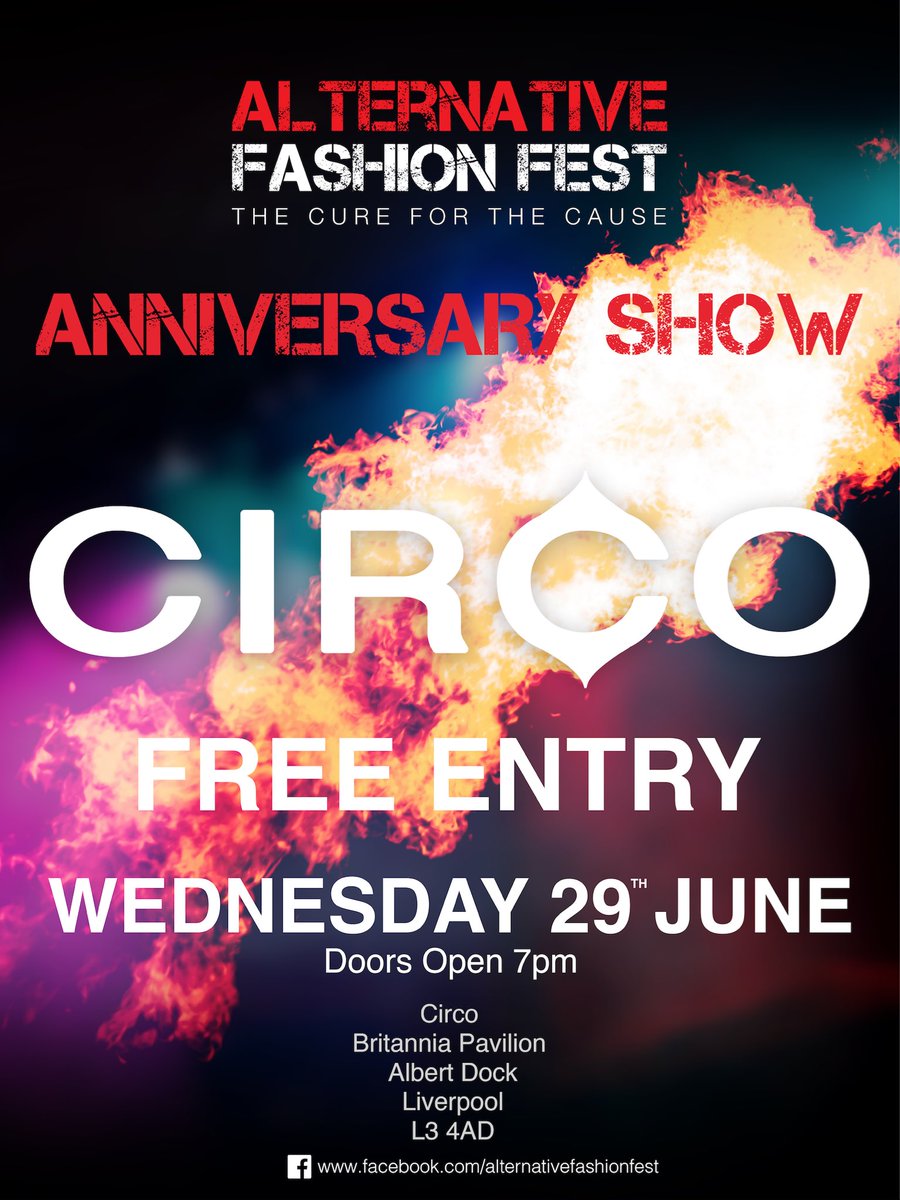 Come join us on the 29th of June for our anniversary show. We will have amazing artists, fantastic designers and of course all the beautiful people.
Amazing acts from
Be dazzled by CONDRA
Enjoy the amazing vocals KIMMYBEATBOX and Molly & Ellie
Burlesque from Arielle Firecracker and her assistant Dita Von Hiss
Jynx Monster from the incredible Monster Cirque
Come see the amazing skills of Stay Beautiful Hoop dance
and Opening our show is the taleted Emilie Rachel with her amazing vocals.
Special Guest Model Ryan Davies-Hall
Incredible choreography from Dance All Out
Featuring designs from
Lexxi Roxx Clothing
Petticoats~A~Plenty
THTC – The Hemp Trading Company
Phazeclothing.com
Alibi Clothing and Accessories
Phoenixx Designs UK
Are We The Baddies
Bohemiannova Couture
and many more
Special Guests
LatexFashion.TV
Stephi LaReine
Some special surprises coming your way this time. Not to mention stalls and booths for you to browse around at your leisure.
Hold on to your hats Liverpool…we're back!
No tickets needed!
Links
Link to the event – https://www.facebook.com/events/1721222301478718/
http://www.alternativefashionfest.co.uk/