Available for hire - Skyeladder are a five piece band located in Lancashire UK playing original Indie, Rock, Americana. //Music// W - http://www.skyeladder.net/ F - https://www.facebook.com/skyeladdermusic S - https://soundcloud.com/skye-ladder T - https://twitter.com/skyeladder YT - https://www.youtube.com/channel/UCpFv3YxkV7PT9yqGxLWGIxw I – https://www.instagram.com/skyeladder/ R - https://www.reverbnation.com/skyeladder Band Publicity Page - https://soundcloud.com/skyeladder-publicity-page
10/06 – So I've just read whilst searching around that for Manchester Royal if you are having Stem Cell visiting hours seem some what restricted. Hope I'm wrong Ward 44 shows visiting as  Monday, Wednesday, Friday and Sunday 2 – 8pm ( I assume no visiting Tuesday and Saturday) and Thursday is 3 – 8pm eeeek. Not sure how we are going to cope with that one as we're always together when we're apart its really horrible , we feel disjointed, lonely and sad as if one of us has died its really weird. But I guess we'll have to wait and see what the consultant says in July.  ( Quick update 11/06 – Well phew a lovely lady on the UK Myeloma Support Group on FB advised if hubby is in isolation that I can probably visit when ever I need to – thankyou x )
https://www.cmft.nhs.uk/media/844460/ward%2044%20and%20haematology%20day%20unit.pdf
Been out in the garden today as its been so gorgeous, putting in a few new plants doing the raised beds and then we had a lovely barbi.  Still makes me giggle a little when Paul just falls a sleep mid flow.  I know I shouldn't laugh but he does fall asleep in the funniest places, bless him. Hes so tired these days and sleeps at ever opportunity but I guess thats the intensive chemo and all the pills hes having to take (You can hear him from a mile off I call him shake , rattle and roll lol), I hope having the SCT changes that for him and he can do more of what he wants to do.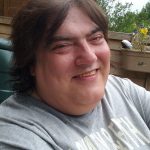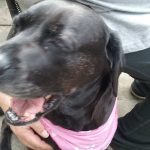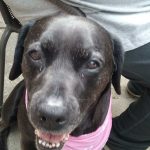 We're now safely inside, managed to get everything in and the table/chairs and barbi covered up literally seconds before the heavens opened.  Goodness did it rain, but the gardens a lot happier. Made Paul a cuppa and hes currently  downstairs watching F1 he loves motor racing.  I got totally soaked oh well, one totally wet babe lol.
Check out my garden pics here I grow my own veg/fruit/herbs, first started in 2016 when Paul first got bowel cancer with the aim to making him healthier by growing my own vegetables. I think the fresh stuff helps keep him as healthy as possible , well I think it does :0) .
https://www.pinterest.co.uk/janiesingermode/my-home-allotment/
At least there's no hospital tomorrow, as its a week three so no chemo.  I love the staff at Oldham Hospital Ward F11 Day Unit but blimey its super boring just sat there waiting.  Paul's always last , I don't know why and he gets so fed up and bored. Still got tablets and his 2nd injection today of Clexane to do ,but overall its not been that bad a day really.  Paul's feeling okay just tired and a bit head achy.  I have the day off work tomorrow so going to go out for the day depending on how Pauls feeling.
But the good news is , is that I have a surprise for him that I hope hes going to love :0) , I might tell him tomorrow, mmm might do that as he needs cheering up.
To be continued…………….