Available for hire - Skyeladder are a five piece band located in Lancashire UK playing original Indie, Rock, Americana. //Music// W - http://www.skyeladder.net/ F - https://www.facebook.com/skyeladdermusic S - https://soundcloud.com/skye-ladder T - https://twitter.com/skyeladder YT - https://www.youtube.com/channel/UCpFv3YxkV7PT9yqGxLWGIxw I – https://www.instagram.com/skyeladder/ R - https://www.reverbnation.com/skyeladder Band Publicity Page - https://soundcloud.com/skyeladder-publicity-page
Hey Janie here –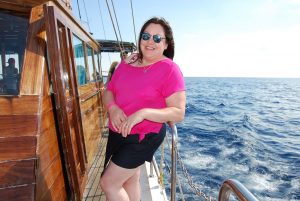 I am so excited that the The Curve Fashion Festival is coming up on the 17th of November.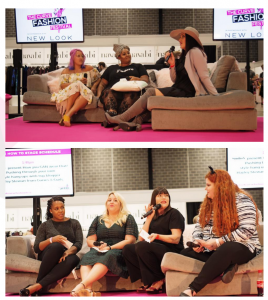 Its an amazing event that debuted in 2015 , with ladies and gentlemen from all over the world and presents a great chance to network with people from the curvy community.
Celebrity guests and influencers have included Tess Holliday, Nicolette Mason, Charlotte Crosby, Hayley Hasselhoff, Grace Victory, Felicity Hayward, Holly Hagan, Gemma Collins, Bishamber Das and many more!
New for 2018 is the Beauty Hub. With more beauty brands at the festival than ever before the curve event decided to host a beauty area. So you'll be able to shop, pamper and treat yourself!
There's also an opportunity to meet with your favorite celebrity via the Meet & Greet Stand for that perfect selfie opportunity. I so want to meet Michelle Ellman an award winning coach and body positive activist who has a new book out "Am I Ugly" :0)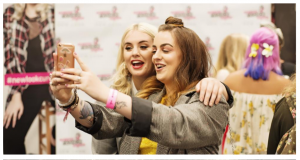 I personally cant wait to see what the fashion lines are showing on the catwalks and lets not forget the most important thing, shopping via the Market Hall lol.  There are so many retailers attending the event, one of which is Debenhams who are in their second year attending the event.  If you remember they where at the festival promoting their beauty range last year on the How to stage.  They have 15% off beauty and perfume currently, check out the offer here – https://www.debenhams.com/beauty
So excited to tell you all that  this year they will be  hosting bra fittings, and they have a designer on the How To stage and you'll see their collections on the catwalk as well amazing hey, so make sure you catch them.
I don't know about you guys,  but I totally adore Debenhams they have such a versatile range.
Check this out – for a preview of what they offer , take a look at some great plus sized brands/fashion on their site – here.  https://www.debenhams.com/women/plus-size
Sounds perfect yes so get over to the site, treat yourself to some tickets  ( LINK HERE) and I'll see you there x.