Available for hire - Skyeladder are a five piece band located in Lancashire UK playing original Indie, Rock, Americana. //Music// W - http://www.skyeladder.net/ F - https://www.facebook.com/skyeladdermusic S - https://soundcloud.com/skye-ladder T - https://twitter.com/skyeladder YT - https://www.youtube.com/channel/UCpFv3YxkV7PT9yqGxLWGIxw I – https://www.instagram.com/skyeladder/ R - https://www.reverbnation.com/skyeladder Band Publicity Page - https://soundcloud.com/skyeladder-publicity-page
Hey all, Lady Jane ( Janie B here)  – so as some of you may or may-not know , my hubby and soulmate Paul  was diagnosed with Multiple Myeloma December 2017.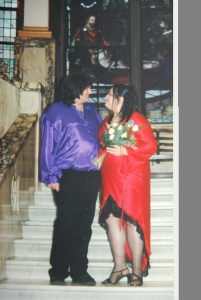 Paul's already had 7 cycles of intensive chemo which is twice weekly and is due due to start cycle 8 next week and is being treated at Oldham Royal Hospital.  I just wanted to say BTW the staff on Ward F11 are amazing. Special mention to Sue on reception who has an amazing memory,  knows every-bodies name and is super kind.
Medication wise Pauls on Velcade ( Bortezomib) twice a week. Plus stacks of other tablets and morphine for an existing chronic pain condition he had before the Multiple Myeloma that effects his right side and mobility. Plus for good measure he also has twice daily Clexane injections.  He was on Warfarin as a result of  having three Pulmonary embolisms but it was effecting his treatment and blood levels.  Plus, as if that wasn't enough he also had a Bowel Cancer operation in 2016.
So what is Multiple Myeloma?  – well you can catch a definition here  https://www.nhs.uk/conditions/multiple-myeloma/  but its basically un-cureable and is a cancer of the bone marrow. It's called Multiple Myeloma as the cancer often affects several areas of the body, such as the spine, skull, pelvis and ribs.
Theres also lots of information here – https://www.myeloma.org.uk/ and https://www.facebook.com/myelomauk/?rc=p ( Tel – 0800 980 3332.)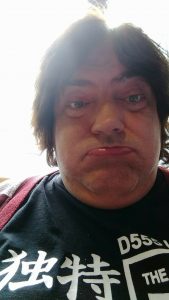 After the official diagnosis we wondered how long Paul had left as there are so many conflicting stories out there , from what I read up to 44 months most live longer and thats just the average.  If you are younger ( Thumbs up to Paul) then you have a better chance of surviving longer and apparently the Stem Cell Transplant helps to lengthen this survival time and some survivors have been around for years.  So we have decided to take whats out there with a pinch of salt and just ignore, try not to worry ( although its hard and I still cry far too much)  and get on to ensure that Paul is in as good a state of health as is possible.
So far with the chemo hes been lucky re his side effects,  having just a few teary eyes ( emotion), dizziness and also extreme fatigue which has effected him completing day to day activities ie sorting out a bag of wires , walking etc and is sleeping most of the day ( so I'm very lonely which I feel very selfish about thinking of myself) and his concentration isn't great. I must admit when he was first told he may have it and then when it was confirmed , we sort of shut down, closed the curtains and cried a lot ( and when I mean a lot, it was lots and lots and lots) . But we moved through the shock emotion very quickly into fighting and pissed off mode.
Paul is a lovely chap 6:3 tall , lovely kind eyes with a twinge of naughtiness in them , a daft sense of humour and the thickest head of hair which causes hair envy with our Hairdresser lol.  Paul's a very musical chap , he loves playing guitar, writing songs and poetry and is part of my band Skyeladder www.skyeladder.net
https://www.facebook.com/skyeladdermusic/
He's the best, kindest person, super laid back chilled and most solid person I know and I still struggle with understanding why hes going through Cancer again.
Seems God or somebody feels that we need to be challenged constantly and I describe Paul's illness's to my friends as small bumps in the road or little project challenges!.
You know though ,  even after all of this illness and stress in our lives we are both still very positive.  Mentally we try to see ahead and plan little trips and have future plans to push our music and visit places/try things that we've talked about.  We even have an EP called "Life is for Living" that we are recording/mixing currently that will be out this year.  Check out our funding project here https://rocketfuelhq.com/skyeladder   Paul also practices meditation as he says it helps him to not only deal with the pain the CRPS and Cancer causes but also helps him to manage his illness and mental health.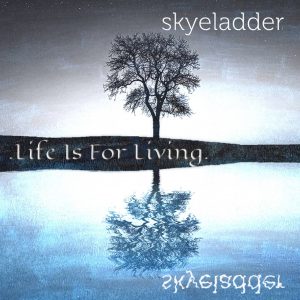 Paul's treatment so the consultant says, is going well and I guess we have to be thankful in that we still have each other and his numbers are going in the correct direction after 7 cycles of Chemo his Paraprotein's are currently 21 previously 51 ( Thank Goodness).
He has his second appointment with Manchester Royal first week in July to start the prep for Stem Cell Transplant and I must admit I'm super worried. Having a SCT is a really big deal , I know the consultant had to say it ,but he warned us that there is a small chance of Paul dying during this procedure ! and I must admit though its a really small chance, its very scary and  its been preying on my mind ever since.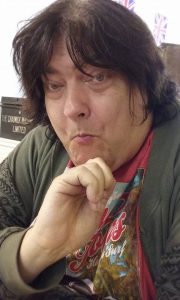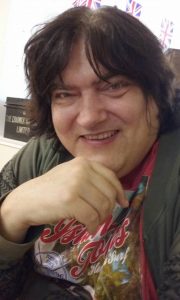 Lastly a quote from Paul that had me in tears. " The worst part of this from a selfish point of view is not being able to do as much as I did and not being able to pick up the guitar as much as I did.  The biggest thing that really frustrates the life out of me and annoys me is how it effects you Janie.  I hate the fact that you feel lonely and that you have to do more it makes me feel so angry. I don't care about the Myeloma, its  how it effects you Janie. There is nothing I can do about it apart from fight and keep on keeping on ."
More soon……….