Introducing Lady Janes Secret Diaries (formally Janie B Blog).
My name is Lady Jane ( thats my official title but my friends call me Janie B.)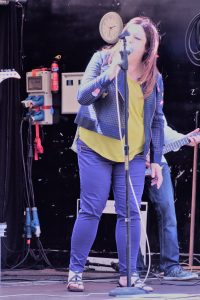 I work full time  – I'd tell you my age but well you should never ask a lady so you'll have to guess .  I also work as a freelance writer, photographer and have done a lot of plus sized modelling.
I'm also a  singer/songwriter and currently have a band called Skyeladder who I tour with playing musical festivals all over the world.
I have written for many publications including fashion magazines Evolve, SLINK , Fireworks magazine, Jon Rob Publications plus other music magazines and have had my photographs published many times. 
//Quotes from model fans :0) //
"You looked STUNNING!I saw some of the hats on your fb.LOVE the multicoloured one! xx"
"@janiesingermode was adorable on #catwalk4change throughly enjoyed all you "inside&out-beauties" on stage & the crowd was just as lovely!"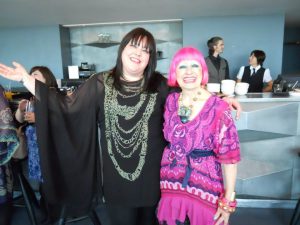 I have a wide variety of interests and I like to write about my interests in my blog. So you will find lots of fashion, I love photography so my Nikon D70 will feature together with my love of travel, culture, food , growing plants, medical issues , lifestyle and music.
Links:
Blog Facebook Page –  https://www.facebook.com/JaniebrittonLadyJane/?ref=bookmarks
Photography Facebook Page – https://www.facebook.com/janiebrittonphotography/
Music Website – www.skyeladder.net
Blog  and Photography Website – http://janiebritton.skyeladder.net
The site….
– Current DA – 17
– Average monthly page views TBC
–
Twitter
followers -https://twitter.com/janiesingermode
–
Facebook
– "likes" 282 – https://www.facebook.com/JaniebrittonLadyJane/
–
Instagram
followers – https://www.instagram.com/janieebritton/
–
Pinterest
followers
–
Bloglovin'
followers
Lady Jane – ( Ladys dont share their ages xx)
Height – 5'8″
Dress size –  18 – 20 (UK)
Shoe Size  – 8 (UK)
I will consider product reviews in the following areas
Plus Size clothing, swimwear and underwear
– Footwear
– Accessories
– Beauty products
– Photography products ( Nikon D70 and Nikon D40 specifically)
– Dog products
– Travel /Culture
– Food
If you'd like to discuss any of the above mentioned, please do not hesitate to contact me at janie@skyeladder.net , I wont bite promise x